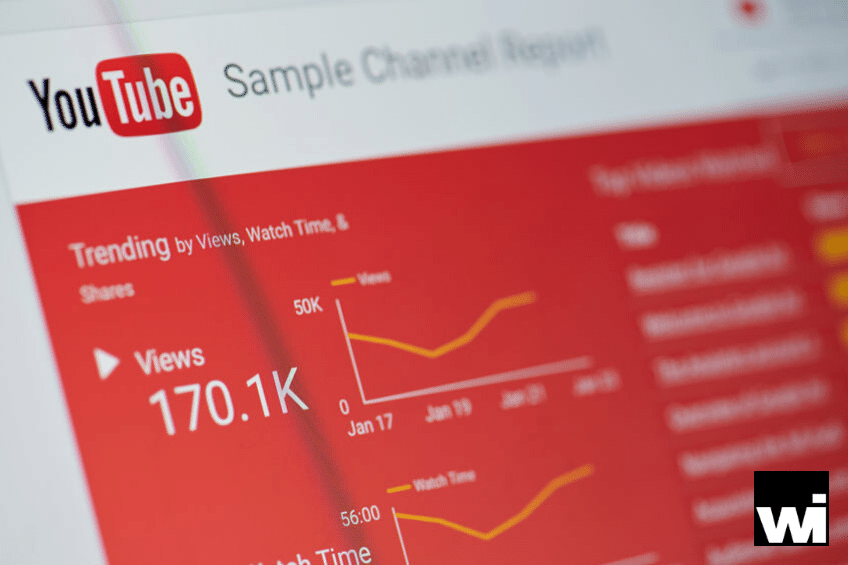 Over the last 15 years, YouTube has transformed content creation. Streaming and digital marketing are more accessible than ever to a broader audience. Since YouTube has become the world's second-largest search engine (behind only Google), businesses are struggling to catch up to the blazing speed of YouTube's algorithm changes.
It's no surprise that YouTube is a powerful digital marketing platform because of its enormous web traffic. For this reason, we recommend adding the platform to your business's social media and advertising toolkit. Here's a step-by-step breakdown on how to get the most out of your YouTube channel.
Getting Started
The first step in leveraging YouTube as a viable digital marketing platform is to create a channel for your brand. You'll be able to quickly post content about your products and services with the platform's growing audience.
However, there are a few critical points you should consider before scheduling out videos as part of your content calendar. Above all, you should have a good handle on who your customers are and where you can reach them. Once you've hammered out this step, you're ready to dive into the benefits that YouTube digital marketing can offer.
YouTube Digital Marketing Benefits
It is no great secret that using YouTube as a digital marketing platform has tremendous benefits. All you have to do is to make good use of these advantages, and it will bode well for your company's exposure and recognition. Given these facts, here are several benefits of using YouTube as your central digital marketing platform.
Audience Size
Millions of users log in every day on YouTube. With this in mind, giving your company excellent exposure will net you more than a local audience ever could alone. Hence, it will also make your business procure an audience around the world. Reaching out to possible clients, future employees, and potential customers will ultimately aid your business to grow.
Search Engine Optimization
To reach an active audience of users on YouTube, you should engage with the website's built-in SEO capabilities. Inputting the right keywords and tags will generate organic traffic for your company's website. Once you have a solid grasp of your customer base, you can make your company or business more searchable, visible, and accessible.
Budget Optimization
While some methods of advertising may be cost-prohibitive, creating videos on YouTube is much more efficient and budget-friendly. Investing in video equipment is much more cost-effective compared to billboards, print ads, and commercials. The money and labor you dedicate will help you reach a wider audience at a fraction of the cost.
Engagement
Other than being able to post and watch videos, YouTube's users can post comments on videos and stories. This comment section comes in handy when people ask about your company whenever they see one of your videos. They can also have a hand in promoting your company by sharing your company's video through various social media sites.
Industry Research
Competitive analysis is vital if you want to get ahead of your competitors on YouTube. Fortunately, most of the information you need to identify industry best practices is readily available on similar industry channels.
Browse your competitors' YouTube channels and jot down which videos have the best views. Watch these videos get an impression of what kinds of content your audience prefers (and what they don't). That will serve as the basis for your content strategy.
As with your videos, roll up your sleeves and read the comments on competing videos. Maybe your brand received a mention; if so, make sure to respond quickly so potential customers can see you're actively engaging with your community.
Live Broadcasts
Basic live streaming on YouTube is possible through Google+ Hangouts on Air. But there's an even more reliable service called YouTube Live Events, equipped with more features for professional broadcasts. You can only use Live Events if your account is verified and has a good standing.
YouTube live events have all the scheduling options on Hangouts, plus more advanced features such as using multiple cameras.
To use live events, you must first enable the option. To do so, go to "video manager" -> "channel settings" -> "features." Once there, scroll until you find live events. Once enabled, you can create a live broadcast under the video manager portal.
Key Takeaway
As more people are accessing their entertainment online, YouTube's reach has become a dominating force. The new eyes on your company's content can provide much-needed exposure. YouTube marketing will develop and evolve into something more prominent in the coming years. In this globally competitive generation, it is vital to have all the advantages that you can. As you leverage YouTube's analytics to advertise your business, keep these stats in mind:
YouTube has more than a billion users who spend millions of hours on the platform per day.
Since 2014, there has been a 40% yearly increase in the number of unique YouTube viewers per day.
YouTube localization reaches over 70 countries and 76 languages.
It has greater reach than cable in the U.S.
Over 50% of YouTube views are on mobile phones.
With specific targeting tools like demographics, age, interest, and industry, YouTube marketing could be the secret weapon you need to out-perform your competition.
Connect with Us
You can find us on Facebook, LinkedIn, and Instagram @WorcesterInteractive and on Twitter @WorcesterInter.
About Worcester Interactive
Worcester Interactive is an award-winning, full-service digital marketing agency in Worcester, MA, specializing in responsive web design, social media marketing, search engine optimization (SEO), and digital advertising. The company builds websites and creates online marketing campaigns for businesses looking to grow their online presence. It has built a reputation for tackling challenging projects that require a creative content strategy, thoughtful design, demanding development, and interactive web marketing.