---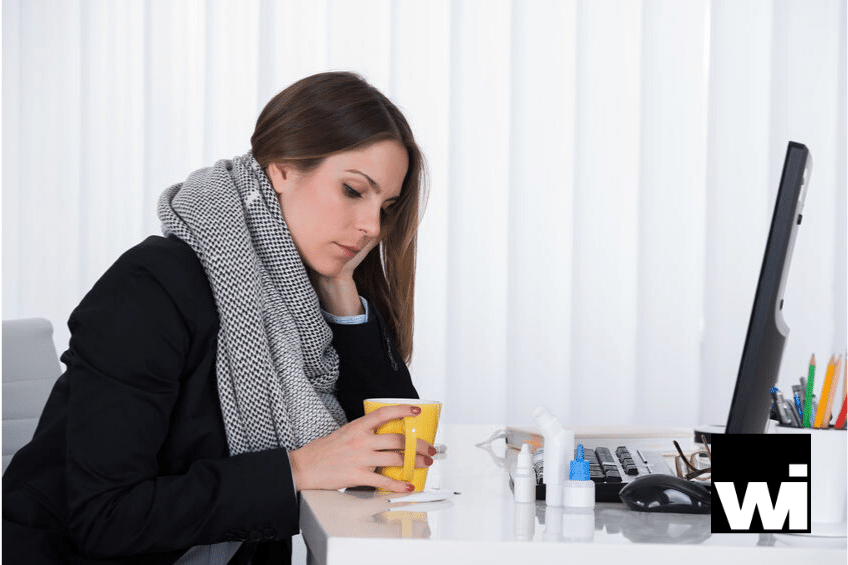 Can Your Business Survive a Quarantine?
March 11, 2020
by Abtin Pazooki
As the novel coronavirus, or COVID-19, continues to spread, countries like China, Italy, and South Korea have enacted varying levels of quarantine. Governments have leverage to protect their citizens, but it falls on individual companies to protect their bottom line. So, what should your business do during a large-scale quarantine?
Keep Your Employees Safe
Encourage them to practice social distancing. For starters, here are a few guidelines you should take:
Limit physical contact
Avoid touching their faces
Cover their mouths and noses when sneezing and coughing
Practice liberal application of hand soap and hand sanitizer
Increase airflow in the workplace by leaving doors and windows open
Sanitize meeting areas
Hold meetings in well-lit, well-ventilated spaces
Consider postponing large group meetings and conferences
Cancel any pending appointments that require travel
Practice safe eating habits
Prevent food sharing
Emphasize health screening for food courts and cafeteria staff
Maximize hygiene regulations for any staff whose positions handle food preparation
Stay home if…
They're pregnant or nursing
They're displaying symptoms of an infectious disease
Someone in their household has symptoms of an infectious disease
Social distancing can limit cross-contamination among employees, but once a quarantine hits, these preventative measures might not be enough. To fully prepare your business for a quarantine, consider the following disaster-proof measures:
Have a Disaster Recovery Plan
A quarantine is an extreme last resort with potentially dire consequences for the economy. Under CDC guidelines, quarantines last an average of 2 weeks, but can extend to a month or more in particularly severe cases. If your company isn't disaster-ready yet, you'll need to develop a business continuity plan.
If you wait to disaster-proof your business, you could face a major disruption during a quarantine. You should work with your internal I.T. department to develop a backup and disaster recovery plan to protect your I.T. infrastructure. If you don't have an in-house I.T. team, you should consult a managed service provider such as Cinch I.T. to protect your business. Every business owner should have a business continuity plan for a disaster, whether it's a quarantine, fire, or inclement weather.
Digital Communications
The most industry-specific challenge of operating during a quarantine is communication. If you're part of a business-to-business (B2B), software-as-a-service (SaaS), or direct-to-consumer (D2C) company, you're only limited by the technology at your fingertips. Apps, emails, orders – these can all be accessed remotely during a crisis, quarantine or otherwise. For business-to-consumer (B2C) companies though, your storefront IS your business. Fortunately, there are still steps you can take to avoid disruptions, no matter your business model.
Cloud-Based File Storage
Cloud computing can host all of the tools, services, and documents for your day-to-day operations. Most businesses back up their important data through a file hosting platform like Dropbox or OneDrive, or SharePoint. If your company doesn't have a subscription to one of these services, the lead-up to a quarantine is an extremely relevant time to fix that. With a decentralized file server, you can access all of your crucial reports, spreadsheets, and reminders from any satellite location.
Voice-Over-Internet-Protocol (VoIP) Phones
If you work out of an office, you can use a VoIP system to keep your telephone directory running. Providers like Grasshopper and Bria feature smartphone apps as part of their virtual phone networks. With total coverage, you'll be able to reach your staff and clients as if you were still at your desk.
Video Conferencing
Another way to facilitate communications with staff and clients is via remote video conferences. Platforms such as Google Hangouts, Microsoft Teams, and WebEx include options for video calls as well as screen sharing. If your business normally schedules a lot of face-to-face meetings, video conferencing is your best fallback plan.
Work from Home
Between full-time and self-employed positions, the Bureau of Labor Statistics reports that nearly 25 million Americans work from home on any given day. If your area declares a quarantine, the government will often designate "non-essential" personnel to stay home. Depending on your industry, this may be as easy as taking your work laptop home. For most industries, though, it requires a few more steps.
If you can't work at your office, how should your business adapt?
Adapt Your Business Model
China's Wuhan Province was the epicenter of the COVID-19 outbreak. During its initial quarantine, businesses that offered delivery services were the only ones left standing. When people can't leave their homes, delivery apps like Instacart and DoorDash take off. Retailers that have eCommerce websites are able to mitigate the decrease in foot traffic by allowing consumers to place orders from home. If your website lacks an eCommerce platform, contact us today for a free website consultation that could transform your business.
The CDC recommends "an abundance of caution," but it's ultimately up to you and your employer to decide if you count as "essential personnel." Doctors, police, and firefighters are always in demand. Gas stations need to keep their doors open. You may need to adapt your business model to focus on delivering your goods and services directly to consumers' homes.
If your business relies on a point-of-sale (POS) system, consider switching to a mobile payment processor like Stripe or Square. This way, you can still sell to consumers while you're away from your normal location.
Online Payments
Paper currency is a known contaminant in the spread of infectious disease. If you can find a substitute for cash – like eCommerce functionality or mobile credit card processors – you should roll it out sooner than later. If you delay, a quarantine might render cash payments impossible. Furthermore, by eliminating in-person monetary transactions, you can limit your public health risk.
Remote Deposit
Similar to the rationale behind online payments, you'll want to avoid physical checks and invoices where possible. Have your accounting department sign up for online bill payments instead of old-fashioned paper statements. Likewise, if any of your employees receive their salary through cash or checks, you should update their payroll to direct deposit instead.
Security & Monitoring
Of course, it's never ideal to leave your storefront or office totally empty for an extended period of time. Make sure you monitor your physical location with security hardware like SimpliSafe or ADT. As an added benefit, you can use these systems to monitor visitors to your business while it's still open.
The CDC recommends an abundance of caution during any quarantine. Overall, be mindful of any contact you make in your workplace. Objects with high rates of microbe transmission, like doorknobs, faucets, and printers, should be cleaned and disinfected regularly.
For more information on COVID-19, please consult the CDC's website or contact a medical professional directly.
---